Our Mission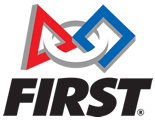 We are The Cobra Commanders. Our primary mission is to spread STEM education throughout our community and at our school. We accomplish this by competing in FRC (FIRST Robotics Competition) Each year FIRST reveals a game with a set of tasks to accomplish. With limited resources, a kit of basic robot parts, a strict budget & we have only 6 weeks to design, fabricate and test before competing against 50+ other teams at a sporting event type competition.
Founded in 2000, The Cobra Commanders are based out of Cactus High School in Glendale, Arizona. For over 19 years we have strived to make STEM education a focal point in our school and community. We are creating tomorrow's next inventors, thinkers and engineers. We take students and give them the skills and trades for the real world.
For The Cobra Commanders... We Are More Than Robots.